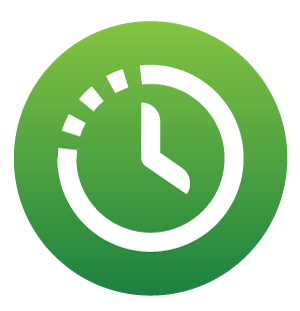 Quickbooks Time
(formerly TSheets)
Easily track time on any device to streamline payroll, send accurate invoices, and save thousands each year..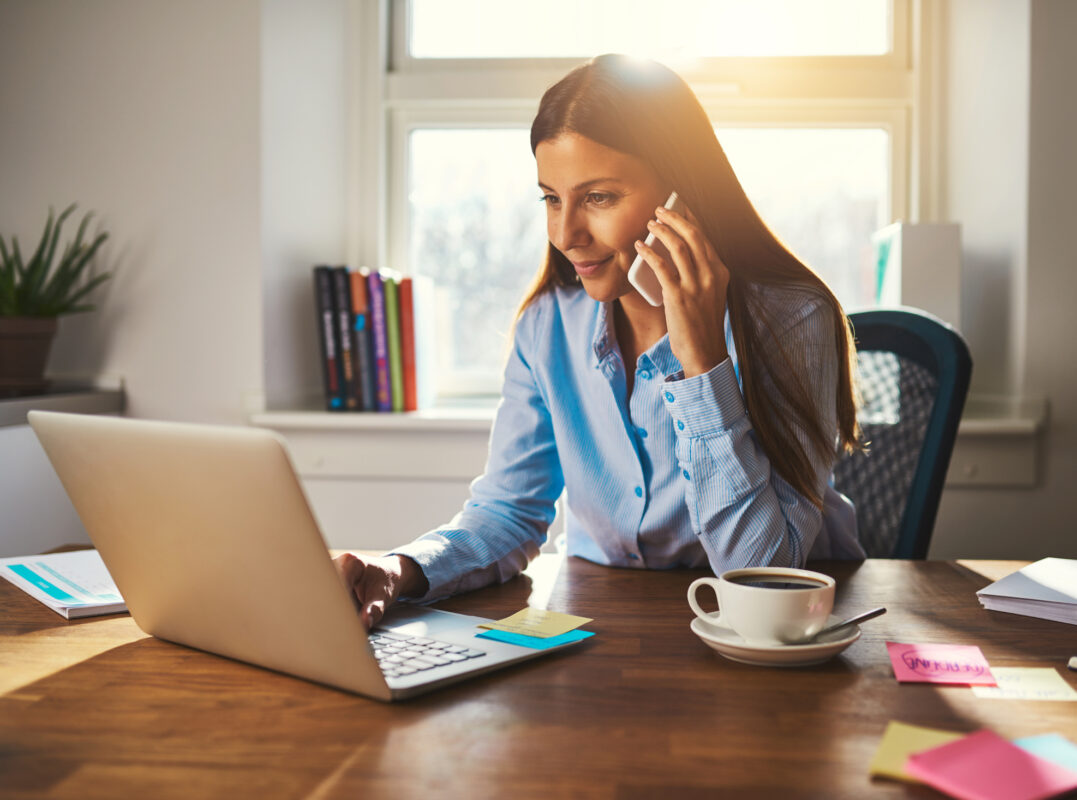 Who uses Quickbooks Time for employee time tracking?
Thousands of businesses use Quickbooks Time to track and manage employee time for payroll, invoicing, and scheduling. Millions of employees use Quickbooks Time for accurate timesheets and project tracking each day. Quickbooks Time is the best automated time tracking software for construction companies, landscaping businesses, small businesses, large businesses, and more.
Accurate Time Tracking That saves time and money
 

ELITE

Get projects done on time with real-time project collaboration and tracking

$10 per user, per mo.

+$40 base fee per mo

PREMIUM

Easily track time & attendance for your workforce, no matter where they work

$10 per user, per mo.

+$20 base fee per mo.

One free admin
✓
✓
Track time on any device
✓
✓
Mobile app with GPS
✓
✓
Streamlined payroll and invoicing
✓
✓
QuickBooks integration
✓
✓
Job and shift scheduling
✓
✓
Real-time reports
✓
✓
See who's working
✓
✓
Time-off management
✓
✓
Alerts and notifications
✓
✓
Photo attachments
✓
✓
Time clock kiosk with facial recognition
✓
✓
Unlimited live customer support
✓
✓
Track project progress to plan
✓
 
Project estimates vs actuals reporting
✓
 
Project activity feed
✓
 
Timesheet signatures
✓
 
Geofencing
✓
 
One free admin
✓
 
Our mission & values
Our values underpin a culture that attracts the world's top talent. We empower employees to bring their whole selves to work and do the best work of their lives. Going the extra mile-and then some-is in our DNA. 
We practice outstanding corporate citizenship through sustainable business practices and employee-driven philanthropy to help those most in need. Together, we're powering prosperity around the world.
Employee shift scheduling made simple
Let employees focus on doing their best work, instead of worrying about their schedules. Managers can copy and paste employee shifts. Shift planning is easier with the Quickbooks Time scheduling app.
How to schedule your employees  
All Quickbooks Time plans include scheduling. Use it to schedule your team for the week or month. Customize alerts to notify employees when schedules are published or changed. 
Sign up for a free 14-day Quickbooks Time trial—no credit card required. 
Invite your employees to Quickbooks Time from inside the app.
Add shifts to the schedule, assign your team, and select Publish.
Save your new schedule as a template to use in the future.  
Run a Scheduled vs. Worked report for employees or jobs.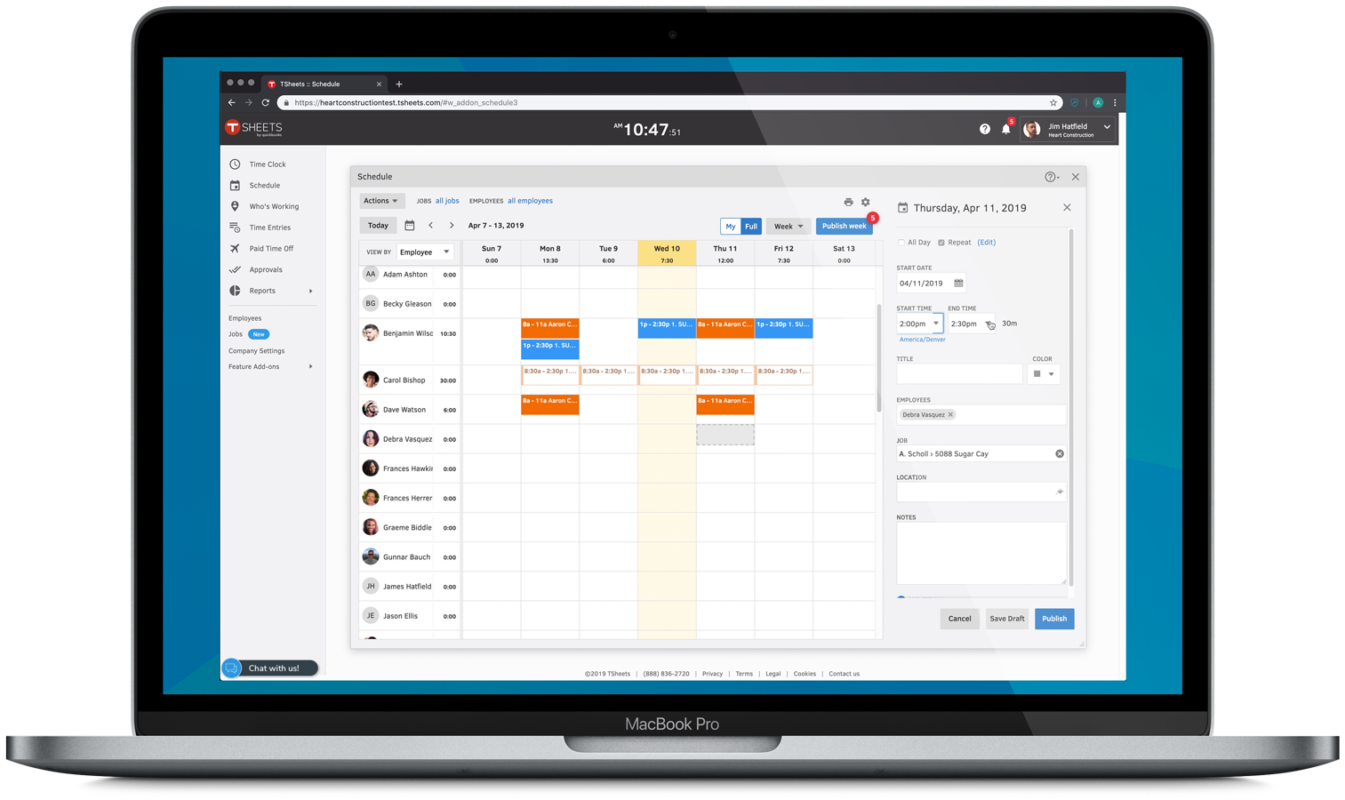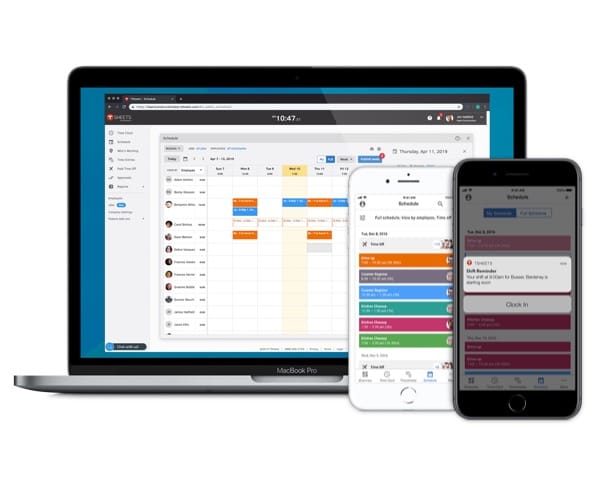 Workforce scheduling made easy
Quickbooks Time scheduling software makes it faster and easier than ever to build schedules and share them with employees, assign jobs and shifts, and keep your workforce in the know. Quickbooks Time saves users, on average, 3 hours a week managing employee time.
Buy Now
Quickbooks Mobile Time App
Tracking time on your mobile device is simple and easy. You can clock in and out, switch jobs, and see who's working directly on your smartphone. Follow these steps to track time on a mobile phone: 
Sign up for a free 14-day Quickbooks Time trial—no credit card required. 
Invite employees to download the app from Google Play or the App Store.
Open the Time Clock window in the app.
Select a job or task.
Select Clock In. 
Select Clock Out when you're done for the day.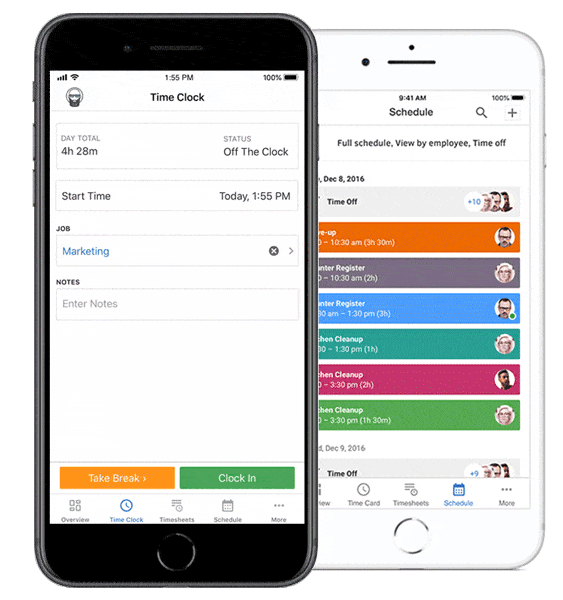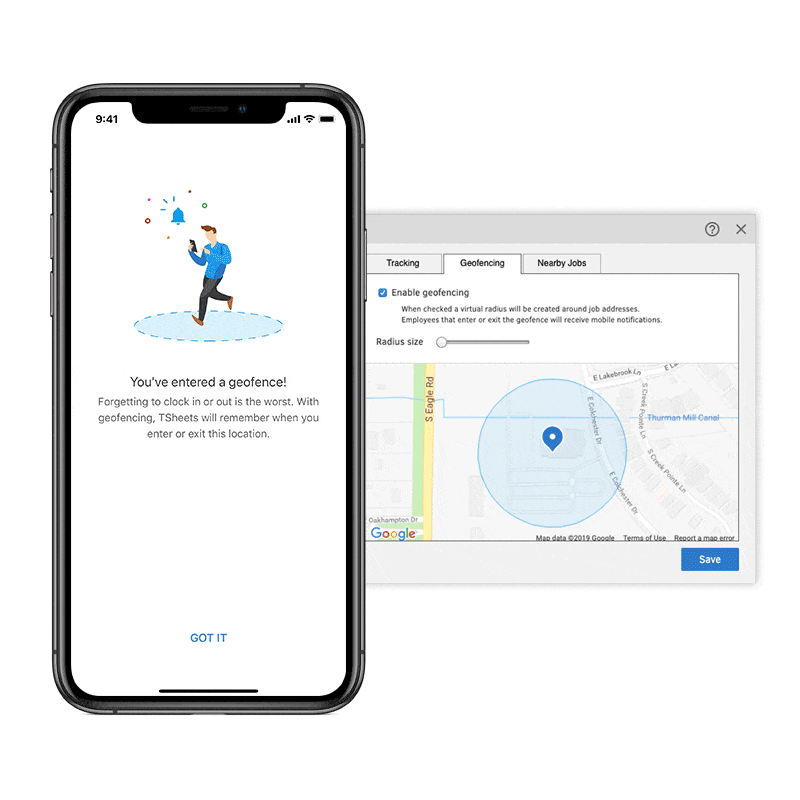 GPS and geofencing
GPS tracking is as common in our everyday lives as streaming and social media. Many of the insecurities folks once had about GPS tracking have been quelled over time by the practicality of the technology in so many different areas of daily life, including transportation, communication, and the workplace.
When it comes to implementing GPS on the job site — for project coordination or for real-time insights into where employees are stationed — it's important to understand employee perceptions of GPS tracking at work. To get some insight, TSheets commissioned an independent survey of 1,585 employees over the age of 18 throughout the US to learn more about their experiences with workplace GPS tracking.
Time tracking software that simplifies your business
Time Tracking
Employees can clock in or out with just one click. Take a break, change job codes, or add timesheet details instantly.
Scheduling
Build employee schedules by jobs or shifts. Quickly and easily edit, publish, and share the schedule with your crew.
Integrations
Connect to your favorite accounting or payroll software to automatically sync accurate employee time tracking data for payroll and invoicing.
Team Management
Keep your teams in the know with robust project management and geofencing technology. See the status of all your projects at a glance. Set geofence boundaries to automatically remind employees to clock in and out.
Reports
Gain valuable business insight with real-time, interactive reports. Predict time needs for job costs, plan for payroll, and increase profitability.
Know when your employees are working, what projects they are working on, and where the work is taking place.
Web
Unlock valuable business insight with Quickbooks Time online time tracker. Get real-time reports, customize company settings, and manage employee timesheets in one place. Then track, edit, and submit time from the Quickbooks Time web dashboard.
Time Clock
Quickbooks Time Clock Kiosk is a simple way for employees to clock in from one device. A cost-effective alternative to traditional punch clocks, Quickbooks Time Clock works on any computer or tablet with an internet connection, is biometric, and is optimized for quick clock in.