INTUIT QUICKBOOKS ONLINE
Smart, simple online accounting software for small business.
Grow your business
• Access all your clients' books anytime, anywhere.
• Get a bird's-eye view of all your clients and projects and work more efficiently.
• Connect payroll, tax solutions, and 3rdparty apps to accelerate and enrich your work.
• Automate payroll, time tracking, expense management, data collection, and more.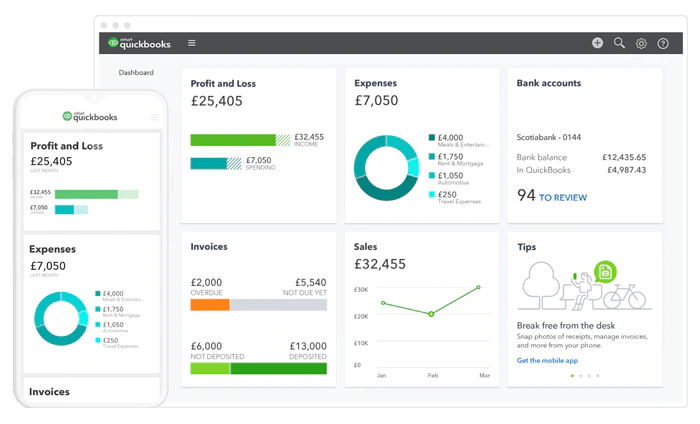 Send custom invoices & quotes
For one user, plus your accountant
All features of Simple Start plus
For three users, plus your accountant
All features of Essential plus
Track projects & locations
For five users, plus your accountant
Business analytics & insights
Batch invoices & expenses
On-demand online training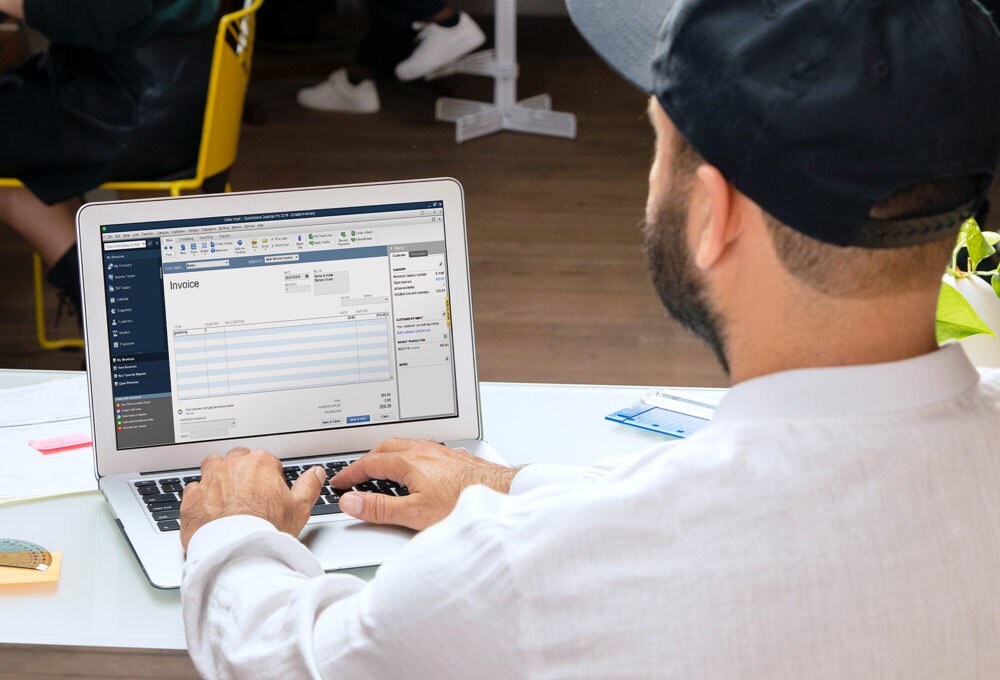 Buy Now & Save 50% for 3 months.
QuickBooks Online lets you see how your business is doing instantly.
Buy Now
QuickBooks Online lets you see how your business is doing instantly.
Work from anywhere on multiple devices
Access and manage your books from your computer, laptop, tablet, or smartphone anytime you choose. Create access privileges so that your colleague or accountant can login and work with your data online.
Send invoices on-the-go
Create and send custom online invoices from any device. The QuickBooks Online Mobile app automatically stores your data in the cloud and syncs across your devices, making it easy to manage your business on-the-go.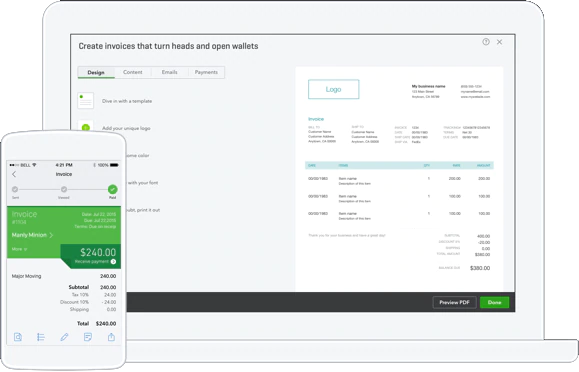 Keep more of what you earn
Connect your bank account and credit cards to automatically import and sort expenses into tax categories for more potential deductions. Sync with popular apps and snap photos of receipts.
No one holds themselves accountable like accountants.
You work hard for your clients QuickBooks
Online Accountant works hard for you.
Manage everything from one place with accountant-only features for greater efficiency and insight. So you can grow your clients' business (and your own) in more ways than ever.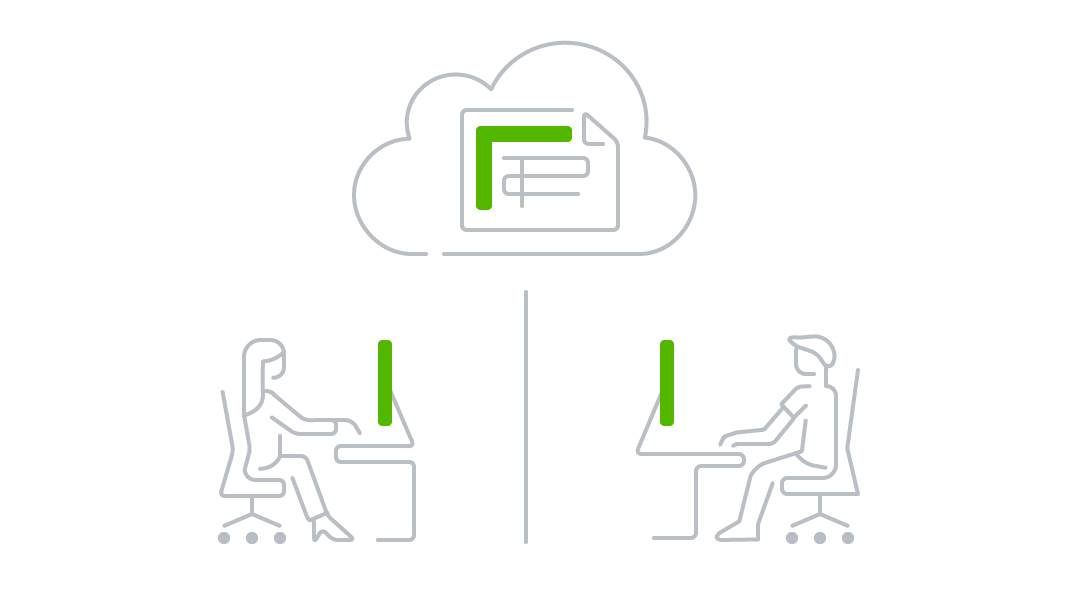 Provide personalized guidance
Quickly assess your clients' business performance and benchmark them against similar companies, for custom, action insights.
Scale your workflows
Close your clients' monthly books with increased accuracy and in less time with new month-end review.
Add clients and expertise
Attract clients through our vast, diverse network of small businesses and sharpen your skills with comprehensive training.